---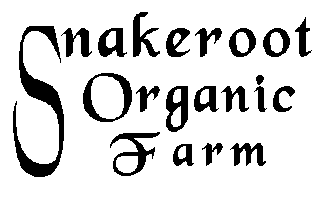 ---

---
…and now for something completely different…
---
At dawn
Canoe bow waves are quickly lost
on the shoreside
But go on out of sight
on the lake side.

-1986
---
The constant swish-swish of skis
On a day long ski.
The constant swish-swish of wiper blades
On a day long drive.

-1990
---
My dog, trotting barefoot
Steps on a garden slug
And thinks
Nothing of it.

-1999
---
Word spreads quickly
as I approach the pond.
All becomes quiet.

-1997
---
Hidden in the vines
a large warted cucumber
jumps out of reach.
A toad!

-1997
---
Delicate puffs
of marshmallow snow
carefully perched
on a branch,
await the trigger of my hat
to melt their way down my back.

-2010
---
Deep in the tomato jungle
Fruits of yellow, purple and red
Tell of their readiness
To go to market.

-2010
---
Sugarin' Chores
Snowflakes hurry through my flashlight beam,
As my boots knead new snow with spring mud,
On my nightly Hajj to keep the boil alive,
For as long as possible until the dawn,
To match the power of the flowing sap,
With my meager evaporator and will.
The prize at the finish line are jars of syrup
And Spring.

-2013
---

Just Pretty
Scenes we just couldn't pass by
without taking a photo
Click on photos to enlarge.

---
A heavey early morning frost in late September weighs down the asparagus ferns.
---
As the sun comes up the nighttime frost on a red cabbage turns to dew drops.
---
Late May blossoms on a Redfield apple tree. Grafted onto wild apple rootstock in 1998, this tree has borne medium sized red-fleshed apples since 2005.
---
A bumble bee working an echinacea blossom.
---
One winter evening I happened to catch a nice sunset over the woodshed.
---
Looking like a flock of cranes, a week before harvest the garlic scapes have swelled with bulbils and straightened up, waving in the breeze until the day of harvest arrives.
---
Sonya took this early morning photo of frost on the red and green kale. October, 2011.
---
---
---