---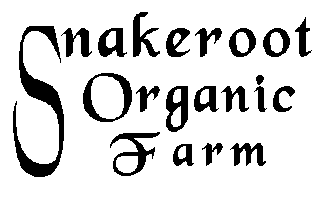 ---

---
…and now for something completely different…
---
At dawn
Canoe bow waves are quickly lost
on the shoreside
But go on out of sight
on the lake side.

-1986
---
The constant swish-swish of skis
On a day long ski.
The constant swish-swish of wiper blades
On a day long drive.

-1990
---
My dog, trotting barefoot
Steps on a garden slug
And thinks
Nothing of it.

-1999
---
Word spreads quickly
as I approach the pond.
All becomes quiet.

-1997
---
Hidden in the vines
a large warted cucumber
jumps out of reach.
A toad!

-1997
---
Delicate puffs
of marshmallow snow
carefully perched
on a branch,
await the trigger of my hat
to melt their way down my back.

-2010
---
Deep in the tomato jungle
Fruits of yellow, purple and red
Tell of their readiness
To go to market.

-2010
---
Sugarin' Chores
Snowflakes hurry through my flashlight beam,
As my boots knead new snow with spring mud,
On my nightly Hajj to keep the boil alive,
For as long as possible until the dawn,
To match the power of the flowing sap,
With my meager evaporator and will.
The prize at the finish line are jars of syrup
And Spring.

-2013
---
What will (and won't) we ship?
---
We focus on selling to the local people around us -- at farmers' markets, an occasional small store, or here at the farm. We are not primarily a mail order business, and don't want to become one.
However, we do produce several items which are easy to ship by mail, and we will ship these to your address outside our normal selling area, but within the continental US. Normally there is a $1 per order shipping and packing charge on seeds; more on other items. Here's a list.
---
We will ship:
---
We won't ship:
Any live plants.
Any fresh vegetables.
Any fresh herbs.
Maple syrup.

---
We hope this helps anyone who was wondering if we could ship something seen on these pages.
More Questions? Get in touch.
---
---