---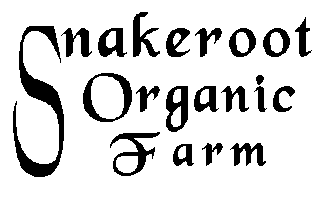 ---

---
…and now for something completely different…
---
At dawn
Canoe bow waves are quickly lost
on the shoreside
But go on out of sight
on the lake side.

-1986
---
The constant swish-swish of skis
On a day long ski.
The constant swish-swish of wiper blades
On a day long drive.

-1990
---
My dog, trotting barefoot
Steps on a garden slug
And thinks
Nothing of it.

-1999
---
Word spreads quickly
as I approach the pond.
All becomes quiet.

-1997
---
Hidden in the vines
a large warted cucumber
jumps out of reach.
A toad!

-1997
---
Delicate puffs
of marshmallow snow
carefully perched
on a branch,
await the trigger of my hat
to melt their way down my back.

-2010
---
Deep in the tomato jungle
Fruits of yellow, purple and red
Tell of their readiness
To go to market.

-2010
---
Sugarin' Chores
Snowflakes hurry through my flashlight beam,
As my boots knead new snow with spring mud,
On my nightly Hajj to keep the boil alive,
For as long as possible until the dawn,
To match the power of the flowing sap,
With my meager evaporator and will.
The prize at the finish line are jars of syrup
And Spring.

-2013
---
---
Some of the northern New England businesses we use for seeds and supplies during the year:
---

Johnny's Selected Seeds, an employee-owned Maine company, seeds & supplies
---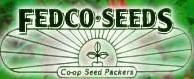 FEDCO Seeds, a consumer/worker cooperative in Maine, seeds & supplies
---
Moose Tubers, a division of FEDCO Seeds, seed potatoes, onion sets
---
Organic Growers Supply, a division of FEDCO Seeds, slitted and floating row covers, baskets, black crates
---
Maine Potato Lady, seed potatoes, onion sets.
---
High Mowing Seeds, a family-owned Vermont small farm and seed business offering a wide range of organically grown seeds, many produced on small New England farms.
---

Living Acres, a family owned Maine small business where we obtain our potting soil.
---
Green Methods, a family owned New Hampshire small business, biocontrols, including beneficial insects, mites, nematodes, and microbes. Their catalog and website have encyclopedic information about pests and predators and how to tip the balance in your favor.
---
We also buy small amounts of seed from these small seed companies and seed producing family farms:

---
Victory Garden Seeds, a small family farm in Liberal, Oregon, seeds. Their website has a large amount of information about the current state of the world's seed supply and what's happening to it, and agricultural philosophy in general, and even has updated webcam images of their farm.
---
Seeds from Italy is the Winchester, Massachusetts-based mail order distributor for Franchi Sementi spa of Bergamo, Italy, Italian seedsmen since 1783. "Italian Vegetable seeds are traditional Italian varieties, chosen by discriminating Italian cooks over the years."
---
Irish Eyes/Garden City Seeds from Ellensburg, Wasington. Offers some varieties not available elsewhere.
---
Seeds of Change in New Mexico. 100% organic seeds. Very informative website with articles and interviews as well as seeds and organic foods.