Pittsfield Farmers' Market
2017 Member Directory
The Member Directory will be updated with the new season's members by April each year.
---
---
Champluvier Farm
Robert & Sheryl Champluvier, PO Box 52, Hartland, 04943 (located at 152 Marsh Corner Rd., Palmyra 04965), 938-2591, meburnhamgirl@yahoo.com


We have a natural crop of blackberries on this 65 acre family farm, an old apple orchard, and lots of select trees. We will be picking fiddleheads wherever we can find them in central Maine.


I will be attending market with fiddleheads, white pine and white oak seedlings and beginning in late July, blackberries and apples. My wife Sheryl will be making crocheted crafts.


---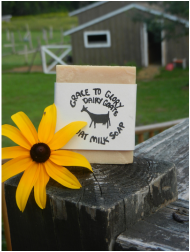 Winonah Sacks, 48 Spaulding Road, Palmyra 04965, ph. 938-4194 or 341-1926, email: grace2glorydairy@gmail.com, website: gracetoglorydairygoats.com
We are a small operation which has been developing for the past 12 years. Beginning with the purchase of our son's two dairy doelings, we now market several registered American Alpine kids each year and produce all our own goat milk and often cheese. We are coming to market with our goat milk soap after making soap for the past 5-6 years. We also sell vegetable seedlings every spring.
We, as a family, enjoy working on our land and producing high quality, natural products for ourselves and others to benefit from.
We plan on being at market on Mondays and Thursdays from early July to early September.
---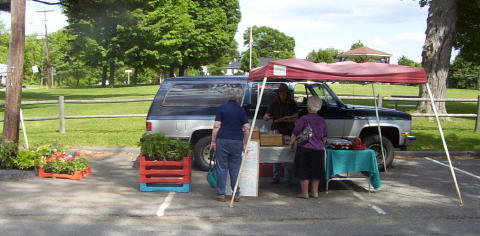 High Lonesome Acres
Linda & Nelson Bowden,
181 Brown Rd., PO Box 147, Harmony, ME 04942. ph. 683-2466, busylady181@gmail.com.
We grow a wide variety of veggies, from lettuce, strawberries, blueberries and blackberries to sweet corn, winter squash, potatoes, and pumpkins. We also have a greenhouse where we grow seedlings, flowers, and hanging baskets. We offer honey in a variety of sizes including 10 oz. honey bears, pints and quarts and Farm Fresh Eggs from our hens. From our kitchen we offer fresh breads and other baked goods, jams, jellies, pickles, relishes, chutneys and assorted sauces.
Come see us at the Pittsfield or Orono Farmers' Market, roadside on Main Street in Bingham and Jackman, and at the farmstand at our farm in Harmony.
This year we'll be attending market on Mondays and Thursdays, all season long.
---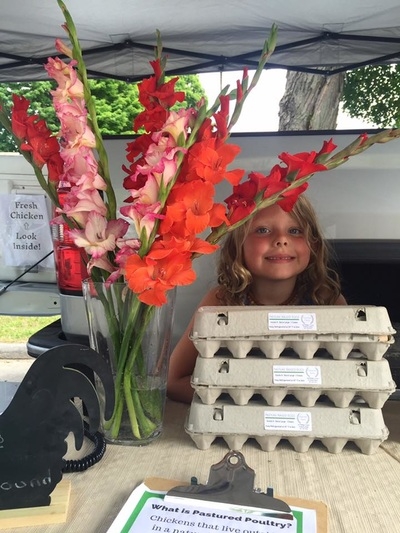 Heather Holland, 404 Phillips Corner Road, Pittsfield ME 04967, ph. 509-3031, email: heather@outlandfarm.com, website: www.outlandfarm.com
We are a small family run farm in Pittsfield. The farm features holistic pick-your-own orchard with 15 varieties of apples, several varieties of pears, plums, peaches, nectarines and nuts. We are open for pick-your-own with limited quantities available at market during harvest season. We offer pasture raised, non GMO fed chicken and pork. The farm also hosts a Community Garden that is open to new applicants each spring. Private events can also be held at the farm. Farm tours available.
We plan to attend market on both Mondays and Thursdays from late June to late October.

---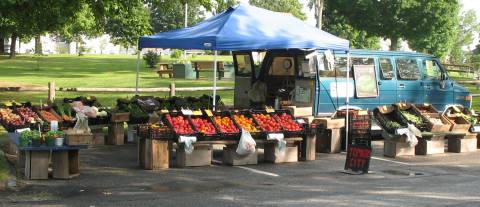 Tom Roberts & Lois Labbe, 27 Organic Farm Road, Pittsfield 04967, ph 416-5417, www.snakeroot.net/farm and on Facebook


A five acre MOFGA certified organic farm producing a wide variety of vegetables specializing in cukes, tomatoes, lettuce, carrots, garlic, culinary and medicinal herbs and lupines.


To live more lightly upon the planet, we recycle plastic plant pots and paks.


We also attend the Orono, Waterville, and Unity Farmers' Markets and welcome folks to visit our gardens and organic greenhouse. Our annual Farm Tour is the second Sunday in July, noon–5pm. Ask about our CSA plan or about buying bulk quantities


---
---
Don't feed your family from a big box
. . . feed them from a farm!
---