2017 Unity Farmers' Market Members
New members are noted in RED.
Updated with current member info each year in April.
Click on photos to enlarge.
---
Kaili Wardwell, 1000 Elm St., Newport 04953, ph 368-2165, louharris55@gmail.com, and on Facebook.


Goat cheeses, yogurt, beef, and pork.


---
Curra Family Farm Joined the market in 1999.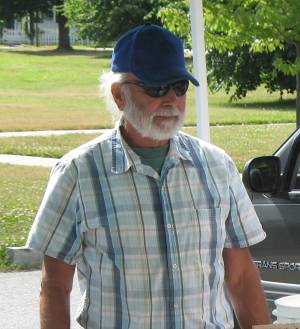 Peter & Susan Curra, 80 Curra Road, Knox, ME 04986, ph. 382-6161,
email pwcurragh@yahoo.com
We are a family farm now celebrating 42 years of producing food. Currently our main focus is the production of MOFGA Certified organic produce supplemented by a few items grown conventionally for us by local farmers. We also specialize in onions, shallots and our prizewinning leeks. We take great pride in our offerings and are particularly known for our homemade jam, relish and pickles. We are a founding member of UMD and have participated in the market every year since the beginning.
Our crops are: Asparagus; Green/Yellow beans; Dry Beans; Beets; Beet Greens; Cabbage; Cantaloupe; Carrots; Sweet Corn; Cucumbers; Swiss Chard; Kale; Leeks; Lettuce; Bunched Onions; Storage Onions; Peas; Peppers; Pumpkins (5 varieties); Peppers; Strawberries; Shallots; Summer Squash; Zucchini Squash; Winter Squash (7 kinds); Tomatoes; Jam (6 varieties); Green Tomato Relish; Bread & Butter Pickles.
---
Honestleigh Acre Gardens Joined the market in 2017.
Robert Pagiaroli & Ashleigh Howell, 4 Landry Place, Unity, ME 04988, 948-8039, ashleighhowell4@gmail.com.
Honestleigh Acre Gardens is a small family owned and operated farm that is committed to providing our clients with healthful and nutritious produce. We manage our operation using the best ideas from numerous grow theories including: organic, biodynamic, veganic, and permaculture techniques. We have provided our customers with our fresh produce for a few years now and we are excited to share it with the rest of our community.
We will attend market all season long.
---
John and Elaine Olsen, 372 Moosehead Trail, Dixmont, ME 04932, ph. 234-2043,
email: ekolsen55@yahoo.com,
website: www.mainelyapples.com
Cider, apples, squash, pumpkins, indian corn and gourds. Come pick your own apples at our Orchard on Route # 7 in Dixmont every day starting Sept. 1st through Oct. 15th. We have many varieties available for "u-pick em". At market September through November. Photo is of daughter Emily Olsen at market.
---
Michelle and Jon Mishaan, 386 Thurston Hill Road, Madison, ME 04950, ph. 858-5905. palemoonfarmmaine@icloud.com, www.palemoonfarm.com, and on Facebook
We produce vegetable and flower seedling, hanging baskets, perennials, annuals, herbs, jams, baked goods, chicken, lamb, turkey, beef, pork, rabbit, eggs, dried flowers, soap and bath products, wool, hats, mittens and gifts.
We plan to be at market all season from May to November. We have a farm stand and are also at the Sandy River Farmers' Market in Farmington, and in Weld and in Rangeley.
---
Jalana Carrigan, 282 Miles Rd., Newburgh, ME 04444, ph. 603.283.8073, jalana92@yahoo.com, and on Facebook.
We are a multi-generational farm and bakery. We offer granola, pretzels, rye, sourdough, and many types of loaf breads. We also bake sweet and savory variations on challah bread, incorporating fresh Maine fruit, cheeses, and our own garlic. We also craft glass beads and enjoy teaching others similar skills through mini-workshops on the farm—these include baking, glass bead fabrication, fondue glassblowing, fiber work, and so much more!
We will be at the Unity market all season long with baked offerings and other crafty things. We very much look forward to our first season at the Unity Farmers' Market. We also attend the European Market in Bangor and Bucksport Bay Farmers' Market.
---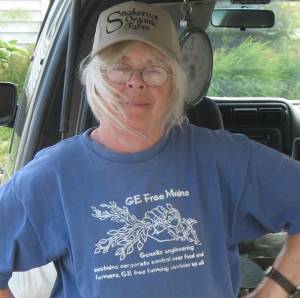 Tom Roberts & Lois Labbe, 27 Organic Farm Road, Pittsfield, ME 04967, ph. 416-5418,
email lois@snakeroot.net,
web: http://www.snakeroot.net/farm
and on Facebook
Our five acres of MOFGA certified organic gardens provide shoppers with a wide range of the finest vegetables, culinary herbs and garden seedlings. We grow blooming lupines and other perennials in recycled plant pots. Visit our gardens and greenhouse anytime, or come to our annual farm tour noon to 4pm, on the second Sunday in July. We're at the market all season.
Snakeroot also attends the Orono, Pittsfield, and Waterville Farmers' Markets. Ask about our CSA plan and deals on bulk purchases.
---
Last updated: 20-Apr-2017.