---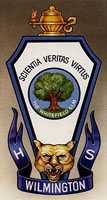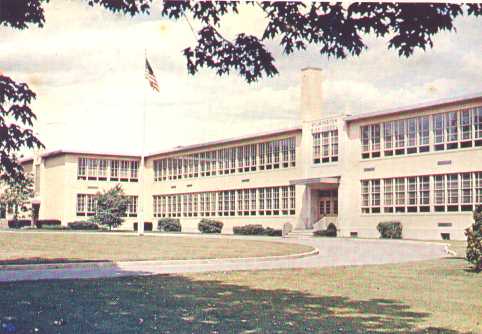 Wilmington High School

Class of '64

Recent Classmate Pix
A virtual reunion.
---
(l to r) Rita Buckley, Eileen Bradley, Laura Cote, Judy Carney, Maureen Beaton, Terry Baldwin & Janice Baldwin. (Picture taken 20-Feb-2003. Submitted by Judy Carney Langone.)

---

John Bevilacqua and his daughter, Natalie, taken Valentine's Day 2003.
To enlarge the picture, click here.

---

Tom Roberts operates an organic farm in Pittsfield, Maine, and markets at several farmers' markets in central Maine. For more about his farm, go to the Snakeroot Organic Farm website. Tom also creates websites as a winter hobby, and is the weaver of this website.

This picture was taken at a March 2003 farmers' market conference in Unity, Maine.

---

Jim Webster, taken in 1996; so it hardly passes the "truth in advertising test". By way of a brief update on our lives down here, I took a day job after the Tufts projects finally went south when their direct mail partner (and majority owner) sold their end of the operation. Gloria is living the feast-or-famine life of a freelance medical writer working from home and I'm grinding out proposals for a teetering software company, but with benefits and a paycheck. My real life consists of playing a fair bit of guitar (though none too well), mandolin, and recently a bit of lap steel. I've just rounded up a couple of slabs of black walnut and and am about to build a couple of lap steels for the fun of it and the learning experience -- because I figure building a steel is easier than attempting a carved top mandolin. I'm thinking though that I'd like to be doing mandos in a couple of years.

---

Valerie (Camber) Borgal, Becky (Hartwell) Chin, Dawne Burns. Winter 2004.
---
We could use your help making this website more complete.
Feel free to contact the webweaver or Judy (Carney) Langone with information about classmates, recent pictures, etc.
---
Page created 29-Feb-04.
Last updated 28-May-04.



Webweaver Tom Roberts